The HR Platform built on Salesforce
How Hutte saves flair hours of development time
flair transforms HR team collaboration, offering a user-friendly solution for managers, recruiters, and employees. It adapts to companies of all sizes and work styles, enhancing HR tasks to foster thriving workplaces across diverse locations and industries.
Company overview
flair, a Munich-based ISV founded in 2019, started as an HR solution on the Salesforce AppExchange. Coming from a background in web development, flair's founders chose Salesforce as their business platform to optimize development and DevOps resources – including hosting and release infrastructure.
Having worked in various industries, their founders recognized the significance of prioritizing the employee journey alongside the customer experience. Leveraging Salesforce's robust framework, they crafted an innovative and secure HR platform.
Today, flair's vision revolves around simplifying and fostering collaboration in HR tasks, catering to evolving workplace needs.
Choosing Salesforce for building an HR platform
Salesforce offered flair an all-in-one solution for building enterprise SaaS and seamless integration possibilities with over 7K apps. This enabled their customers to effortlessly connect other business software to their HR platform.
The platform's no-code automations allow users to tailor the system to their organization's unique structure easily.
Furthermore, using Git as a single source of truth enabled flair to maintain a consistent track record of all product code changes – including metadata – such as data models and declarative business logic.
The challenge: Shipping the product efficiently as a joint effort of coders and no-coders
flair had a team of Developers and Salesforce Administrators working together. The Administrators implemented a wide array of changes, but integrating them into the codebase and packaging them for user delivery proved challenging.
They needed a tool to streamline the process of managing development environments (scratch orgs), while also enabling barrier-free low-code and pro-code work between Admins and Developers via Git.
The solution: Hutte
Hutte emerged as the ideal solution to address flair's challenges. It allowed the entire team to move changes through the complete development process efficiently – from scratch org to AppExchange package.
Even Product Managers, Designers, or Reviewers can easily access environments provisioned by Hutte to see the changes in action, enabling smooth collaboration.
flair significantly benefited from Hutte's pool of scratch orgs, eliminating the wait time for sending metadata from Git to newly built scratch orgs.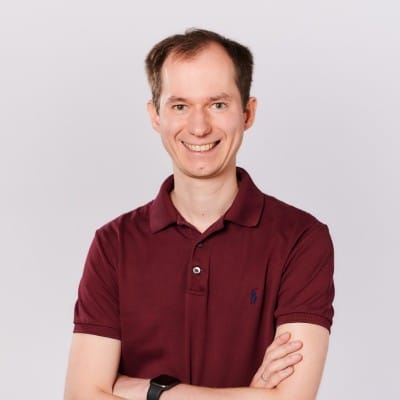 "You can save at least 30 or 40 minutes of pushing metadata with Hutte. You probably create 5 to 7 scratch orgs a week as a Developer. As Hutte already has a scratch org pool, you can save 5 hours a week."
— Evgenii Pavlov, CEO and Founder at flair
Hutte's versatility and value-added features
Apart from streamlining the process of creating scratch orgs for feature development, Hutte provides additional configuration options through custom buttons. For example, allowing users to easily load test data.
The versatility of Hutte extends beyond development purposes, as scratch orgs are also used for training purposes or by Designers. Even flair's sales team uses Hutte for provisioning demo environments.
flair's content team leverages Hutte to understand various functionalities for their help center articles.
The impact on flair's productivity
Hutte revolutionized flair's development process, allowing them to avoid delays caused by repetitive tasks.
By incorporating Hutte into their workflow, flair's development team became more agile and productive, focusing on delivering a top-notch HR platform on Salesforce.
flair's decision to adopt Hutte as their Salesforce DevOps solution proved to be a game-changer.
By optimizing their workflow and using Hutte's powerful features, they saved hours of valuable development time each week. This helped enhance overall productivity and enable a faster release cycle.
Hutte continues to be an indispensable asset for flair's HR platform development on Salesforce, demonstrating its effectiveness as a valuable solution for ISVs and businesses alike.
Let's see if we can also save you precious development time.